Picture and text above are from Blue Print For Victory
CMPs played a significant part in the broadcast history of World War Two beginning with the CBC, BBC and Australian Army Radio Service.
Click on blue
frame picture to enlarge

Pictures in this column are from War Report
Pictures below are from Broadcast from the Front.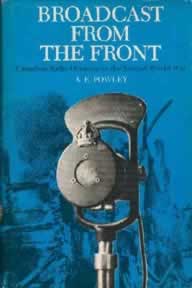 Broadcast From The Front by Powley, A.E., published in 1975 by A.M. Hakkert Ltd. ISBN:0-88866-565-2, covers the use HUPs and other CMPs used by the CBC excellent narrative of the CBC personnel covering the war from the beginning to the end. Book includes a number of very interesting pictures. At different times the CBC used both HUPs HUW and 3 Tons were used.
The use of CMPs by the CBC, BBC and Australian Army Radio Service is of particular interest to me as my HUP was used by the BBC in New York City at the end of WWII as a press recording truck. Over the years I have spent considerable time tracking down information about mobile recording and broadcasting equipment. Finding information has been more a matter of good luck. See (Beast History) for how I tracked down the picture below of my HUP June of 1945 as a press truck for the British Broadcasting Corporation, New York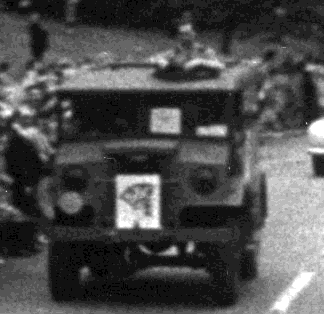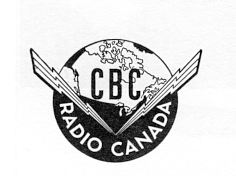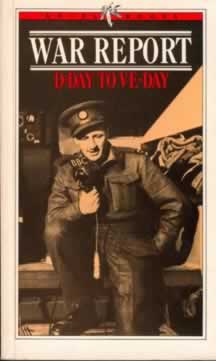 War Report D-Day to VE-Day Dispatches by the BBC's War Correspondents With the Allied Expeditionary Forces 6 June 1944 - 5 May, 1945
Edited by Hawkins, Desmond, published by British Broadcasting Corporation, ISBN: 0 563 204214
The BBC is well covered in a book first published just after the war and reprinted again a number of times through the years, again an excellent narrative of the covering of the war. Through the years this book has been printed in both hardcover and paperback the photos are not always of the best quality in some of the paperback versions and different photos are included in different additions. The first edition printed I believe in 1946 which I once was able to borrow from Dartmouth College Library had the highest quality pictures and the most.
Hodgetts, J.E., "Politics and Administration: The Case of the Canadian Broadcasting Corporation," CJEPS, 4, November, 1946.